Are You Tired Of Pet Hair? 
Best Broom for Dog Hair
The WISP is an innovative new product that makes cleaning up pet hair a breeze. Its patented Bristle Seal® technology works like a combination of squeegee and magnet, attracting and trapping pet hair almost effortlessly. Even better, pet allergens get caught in its unique, electrostatic bristles, so you more effectively remove them from your home.
Get The Revolutionary Pet Hair Removal Broom Today
Get Free Shipping And Free Returns
Best Broom for Pet Hair
You love your pet. But chances are, you hate the pet hair that seems to always be getting all over your carpet, furniture and car. Great news... the WISP is here. Using static electricity, the miniWISP easily gathers pet hair off of any surface. Just use the side combs to clean the bristles off and discard the debris.
Save And Upgrade To Bundle

Better than brooms. Easier than vacuums.
Choose the WISP that best fits your needs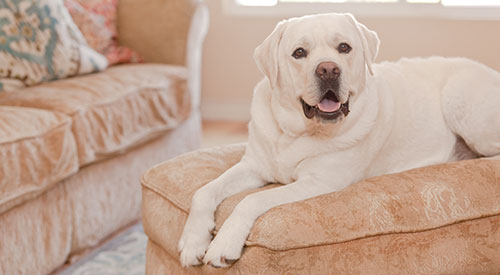 From Great Danes to Calicos to Chihuahuas to Maine Coons, the WISP is ideal for pet owners of all shapes and sizes. The WISP is safe to use on any surface, from hardwood floors to the plushest of carpets. You can even use the WISP to clean up kitty litter. Is your pooch a sloppy eater? Use the WISP to pick up dog food with no muss or fuss. Ready to start WISPing your pet hair away? Pick up your WISP today!
Perfect for dogs AND cats
Ultra lightweight materials - so it's easier to cleanup pet hair, even with one hand!
Patented Bristle Seal(R) Technology - picks up pet hair faster, better and more easily.
Unique dustpan - creates a tight seal to the floor, so more pet hair and dandruff is removed.
Built to last - your WISP is made from high-strength steel, so it's durable and long-lasting.
Ergonomic design - no bending over or getting your hands messy with pet hair.
Easy storage - your WISP includes a WISP away sleeve and can be hung behind a door or on a wall
Carpet Pet Hair Remover
The WISP was built to make cleaning up after your pet easier. Whether you need to do a quick pet hair clean up or a top-to-bottom pet hair cleaning, the WISP offers features that are unlike any other pet hair cleaning product you can buy
Oour most popular product. Includes a telescoping handle for up to 51" of reach.
Compact and powerful. Perfect for keeping in the car and for using on upholstery. 
The most powerful and biggest of the WISP bunch, choose from either 18" or 24" bigWISPs.