How to use the WISPsystem
We've Changed Everything… Watch This Video to find out how.
Attaching/Detaching the WISP & WISPpan
Extending the WISP Handle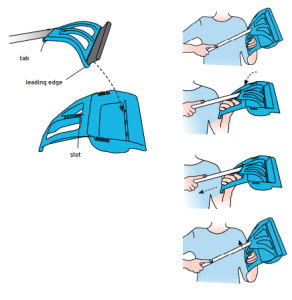 1. TO ATTACH, put the leading edge of the WISP into the WISPpan.
2. PRESS the Connection Tab into the Slot on the WISPpan. You will hear it snap into place.
3. TO DISCONNECT, pull the WISPpan towards your body and lift the Handle upward.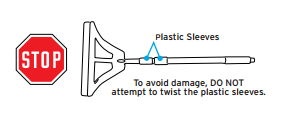 1. To extend your WISP Handle, hold the WISP Head with one hand and hold the Lower Handle with your other hand and turn counter-clockwise to loosen.
2. Pull the Lower Handle out to extend. Then turn back clockwise to tighten.
3. Next, hold the Middle Handle with one hand and the Lower Handle with your other hand, again turn counter-clockwise to loosen.
4. Pull the Handle all the way out to extend and turn clockwise to tighten. You are now ready to use your WISP.
Easy Storage on the WISPaway
1. CLEAN the surface of the wall where you are going to place your WISPaway Storage Sleeve with isopropyl rubbing alcohol, wipe gently, let dry. Do not use household cleaners
3. PRESS the WISPaway Storage Sleeve to the wall for 10 seconds. Wait for 1 hour before use.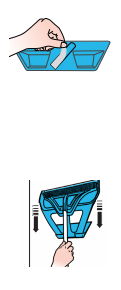 2. REMOVE the liner on the adhesive strip on the back of the Storage Sleeve.
4. PLACE the WISP in the WISPaway Storage Sleeve.